2021 Judging Panel
The Award Judging Panel comprises distinguished personalities in the securities and investment markets and the area of corporate governance. They are:
Chairman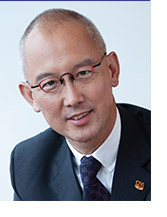 Mr. Philip Tsai
Partner Emeritus
Deloitte China
Philip is a former Chairman of Deloitte China and has more than 35 years of experience in planning and managing audits for Hong Kong based operations of multinational groups, as well as local and and overseas listed clients in a wide range of industries.
Philip is a Fellow of the Hong Kong Institute of Certified Public Accountants (the "HKICPA"), the Association of
Chartered Certified Accountants and the Institute of Chartered Accountants of England and Wales (the "ICAEW"). He is actively involved in the development of the CPA profession and also contributes his efforts in various government, community and social services.
Philip is a Past President of the HKICPA, a Council Member of the ICAEW, the Chairman of M Plus Collections Ltd under the West Kowloon Cultural District Authority, a Member of the Hospital Authority, the Chairman of the Hospital Governing Committee of the Queen Mary Hospital and Tsan Yuk Hospital, the Chairman of the Supplementary Medical Professions Council of the Food and Health Bureau, the Chairman of The Hong Kong Genome Institute, a Member of the Advisory Committee and Audit Committee of the Mandatory Provident Fund Schemes, an Advisor of The Ombudsman, Hong Kong, a Member of the Registration Committee of the Chinese Gold and Silver Exchange, a Member of the Standing Committee on Disciplined Service Salaries and Conditions of Services of the Civil Service Bureau and a Member of the Independent Commission on Remuneration for Members of the Executive Council and the Legislature, and Officials under the Political Appointment System of the HKSAR Government.
Philip is a Member of the University Grants Committee, an Adjunct Professor of the City University of Hong Kong, a Honorary Court Member, the Chairman of the Student Residence Management Board of the Hong Kong Baptist University, the Deputy Chairman of the Alumni Committee of The Hong Kong Baptist University Foundation, a Trustee of the Staff Superannuation Scheme of The Chinese University of Hong Kong and a Member of the Institutional Advancement and Outreach Committee of the University Council of The Hong Kong University of Science and Technology.
Philip is also a Chairman of the Hong Kong Red Cross.
---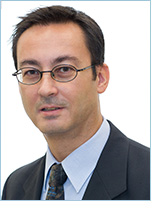 Professor Aristotelis Stouraitis
Head & Professor, Department of Finance and Decision Sciences Director,
Centre for Corporate Governance and Financial Policy School of Business, Hong Kong Baptist University
Professor Aristotelis Stouraitis is Professor of Finance and Head of the Department of Finance and Decision Sciences and Director of the Centre for Corporate Governance and Financial Policy at Hong Kong Baptist University. He was previously with City University of Hong Kong during 2000-2010.
He holds Bachelor's degrees in economics, accounting and finance from the American College of Greece, MSc in management from INSEAD (France), and PhD in finance from Imperial College London (United Kingdom).
His research interests are in corporate finance, with emphasis on corporate restructuring and corporate governance. His research has been published in the Journal of Financial Economics, Management Science, the Journal of Financial and Quantitative Analysis, the Review of Finance, the Journal of Corporate Finance, and other international academic journals. He has made presentations in conferences organized by the U.S. National Bureau of Economic Research (NBER), Harvard Business School, the European Finance Association, the Asian Finance Association, and in more than 30 other international academic conferences worldwide. His research or commentary has been quoted in media outlets in North and South America, Europe, and Hong Kong, including Bloomberg, The Economist magazine, and the leading German financial daily newspaper, Handelsblatt.
---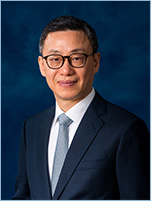 Dr. Au King Lun, MH
Executive Director
Board Member
Financial Services Development Council
Dr AU is Executive Director of Financial Services Development Council (FSDC). Prior to joining the FSDC, he was President of Value Partners Group Limited. Dr Au also served as CEO of Eastspring Investments (Hong Kong) Limited and CEO of BOCHK Asset Management Limited. He also held various senior management positions at other financial institutions including Baring, GMO and HSBC Global Asset Management.
Dr AU was named CEO of the Year in Hong Kong by Asia Asset Management in 2012 and 2014. He was awarded the Medal of Honour by the HKSAR Government in 2008 for his valuable contributions to the securities and asset management industry. He was also the Chairman of the Hong Kong Securities and Investment Institute (HKSI) from 2006 to 2008 and the Chairman of the Hong Kong Investment Funds Association in 2004/2005.
Dr AU is currently serving as a Council member of the Hong Kong Institute of Chartered Public Accountants, an Index Advisory Committee Member of China Securities Index Co., Limited and an Adjunct Professor at the University of Hong Kong among other public services.
Dr AU is a CFA Charterholder and a Senior Fellow of HKSI. He received his BA in Physics from the University of Oxford and PhD in Theoretical Practicle Physics from the University of Durham.
---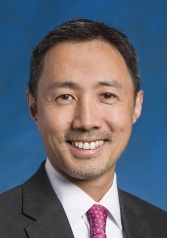 Mr. David P.W. Lau
Managing Director
Head of China Investment Banking Coverage
J.P. Morgan
David Co-heads the China Investment Banking business at J.P. Morgan, responsible for the bank's investment banking strategies for both Hong Kong and Mainland China. He joined J.P. Morgan in 1995 and is based in Hong Kong. David was a member of the Central Policy Unit of the Hong Kong Government from January 2016 to June 2017. He is the Listing Committee member since July 2017, and a committee member of the Hong Kong Financial Services Department Council since April 2019. He is also a member of the Court of HKU since December 2019.
David graduated from the University of California at Los Angeles with a Bachelor of Arts in Business Economics.
---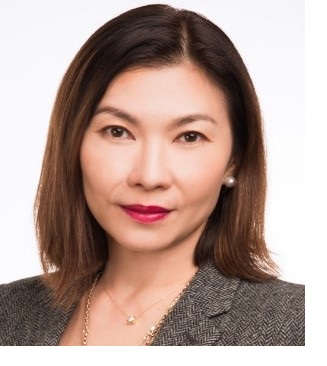 Ms. Ivy Lai
Partner
Reed Smith Richards Butler
Ivy has been a partner of Richards Butler since 2001 (the firm merged with Reed Smith in 2008). Ivy qualified as a solicitor in Hong Kong in 1995 and England and Wales in 2008. She mainly practises in corporate finance and general commercial matters including initial public offerings and listings of shares on the Hong Kong Stock Exchange, secondary offerings, mergers and acquisitions, joint venture transactions and general corporate compliance issues. Ivy is experienced in dealing with PRC related matters and cross-border transactiona. She was appointed by the Ministy of Justice of the PRC as a China-Appointed Attesting Officer in April 2009. In light of the experience gained from handling client work as well as from her role as a member of the executive committee of Reed Smith (from 2018 to present), Ivy is well versed in corporate governance issues.
---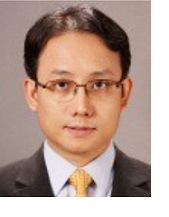 Mr. Peter Chan
Partner, Assurance
TMT Assurance Leader
Ernst & Young, Hong Kong
Peter is an assurance partner of Ernst & Young ("EY") Hong Kong, specializing in the technology, media and entertainment, and telecommunications ("TMT") industries. He has over 25 years of professional experience in providing assurance and advisory services to clients in Hong Kong, Mainland China and other Asia-Pacific regions. He is EY Hong Kong's TMT Assurance Leader.
Peter actively supports entrepreners and startups based in Hong Kong. He is a nomination champion of EY Entrepreneur Of The Year (EOY) China awards program. Peter has involved in various TMT, initial public offering, startup and growth markets related activities.
Peter has substantial experience in leading and coordinating the audits of publicly-traded companies and large multinational corporations. He has involved in a wide range of assurance engagements, including those in connection with initial public offerings, mergers and acquisitions, and corporate restructuring.
---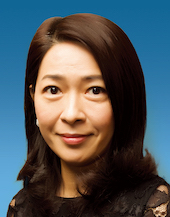 Ms. Helen Zee
Former Vice Chairperson
The Chamber of Hong Kong Listed Companies
Helen has more than 25 years experience in investment banking. She has been actively involved in the financial industry as well as in various government, community and social services.
She was former Vice Chairperson of the Chamber of Hong Kong Listed Companies from 2019-2020 and former General Committee Member from 2013-2020. She is Chairman of the Investment Committee and board member of Hong Kong Protection Deposit Board (HKMA). In the fintech arena, she has been a member of Hong Kong Cyberport Advisory Panel since its inception.
She is a Member of Mandatory Provident Fund Schemes Advisory Committee and a Member of Securities & Futures Commission Process Review Panel. She is a former member of HKEx Listing Committee and GEM Listing Committee (2013-2019) and member of Securities & Futures Tribunal (2014-2021).
She is a Member of University Grants Committee. She is former member of HKSAR Government Scholarship Fund (2014 -2018); and Steering Committee and member of HK Self Financing Post- secondary Scholarship Education Fund (2014 – 2018). She was Member of investment committee of Sir Murray MacLehose Trust Fund, Home Affairs Bureau (2017 – 2019).
She is a Member of Estates Agents Authority.
She is an accountant by training and is member of AICPA. She holds a Bachelor degree in Business Administration from University of California, Berkeley.
---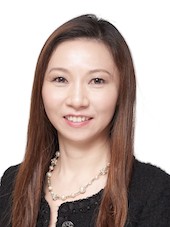 Ms. Ivy Wong
Partner, Hong Kong
Baker McKenzie
Ivy Wong is the Chair of Baker McKenzie's Capital Markets Practice Group in Asia Pacific and serves on the Global Capital Markets Steering Committee. Ivy is a Hong Kong, English and New York qualified partner based in Hong Kong. Her practice focuses on IPOs, securities offerings, corporate finance, mergers and acquisitions, compliance and general corporate work. She has led many unprecedented and high-profile securities offerings and cross-border transactions, including many successful listings that are first of its kind on the Hong Kong Stock Exchange and multiple landmark and innovative deals that won industry awards.
Ivy has extensive expertise in handling international clients and resolving issues arising from different regulatory regimes. Her clients include many reputable listed companies, multinational corporates and conglomerates, financial institutions and fund houses.
Ivy was shortlisted for Euromoney Asia Women in Business Law Awards from 2019 to 2021, and is named one of the leading Capital Markets practitioners in Hong Kong. She has been quoted and interviewed by international media and journals including Bloomberg, The Wall Street Journal, The Economist and Reuters.
She also serves as the Hong Kong lead partner of Baker McKenzie's BakerWomen Committee and is a member of the Firm's Junior Lawyer Committee.